Music Box Films Home Entertainment Presents:
YOUNG ASTRID LINDGREN, FUTURE AUTHOR OF THE FAMED PIPPI LONGSTOCKING SERIES, COMES OF AGE IN RURAL SWEDEN IN THIS POIGNANT STORY OF YOUTH, FAMILY, LOVE AND IMAGINATION

Coming to DVD and VOD on March 19  
New York Times Critics' Pick! "Quite beautiful, and the performances…are pitch-perfect."  – Jeannette Catsoulis, THE NEW YORK TIMES
 "A gorgeous piece of heritage filmmaking."   – Alissa Simon, VARIETY
"Absorbing…As Astrid, Alba August is high-spirited, rebellious, and resourceful."   –Andrea Gronvall, CHICAGO READER
 "The film tells a story which contains many of the same stirring qualities – resilience, triumph over adversity – which made Lindgren's fiction so enduringly popular."   – Wendy Ide, SCREEN INTERNATIONAL
The true story of a character-defining period in the young life of the legendary Swedish author Astrid Lindgren of Pippi Longstocking fame is revealed in the touching biographical drama BECOMING ASTRID, directed and co-written by the award-winning Danish writer/director Pernille Fischer Christensen (A Family, Someone to Love). 
In BECOMING ASTRID, teenaged Astrid Lindren (Alba August of the Danish language Netflix series The Rain) leads a carefree life with her family in the forests and fields of rural Sweden. Restless and eager to break free from the confines of her conservative upbringing, she accepts an internship at a local newspaper where she attracts the attention of its married editor, Blomberg (Henrik Rafaelsen). After Astrid becomes pregnant, she leaves her childhood home and goes to Copenhagen to secretly give birth to a son, Lasse, whom she reluctantly leaves in the care of a foster mother, Marie (Trine Dyrholm). Astrid goes into self-imposed exile in Stockholm, refusing Blomberg's offer of marriage and saving up her paltry salary for visits to see Lasse. When Marie falls ill, Astrid uses her imagination and flair for storytelling to reconnect with her son. In spite of her struggles, Astrid emerges with a newfound courage that will later form the foundation of a vast and beloved body of work, led by the landmark Pippi Longstocking series.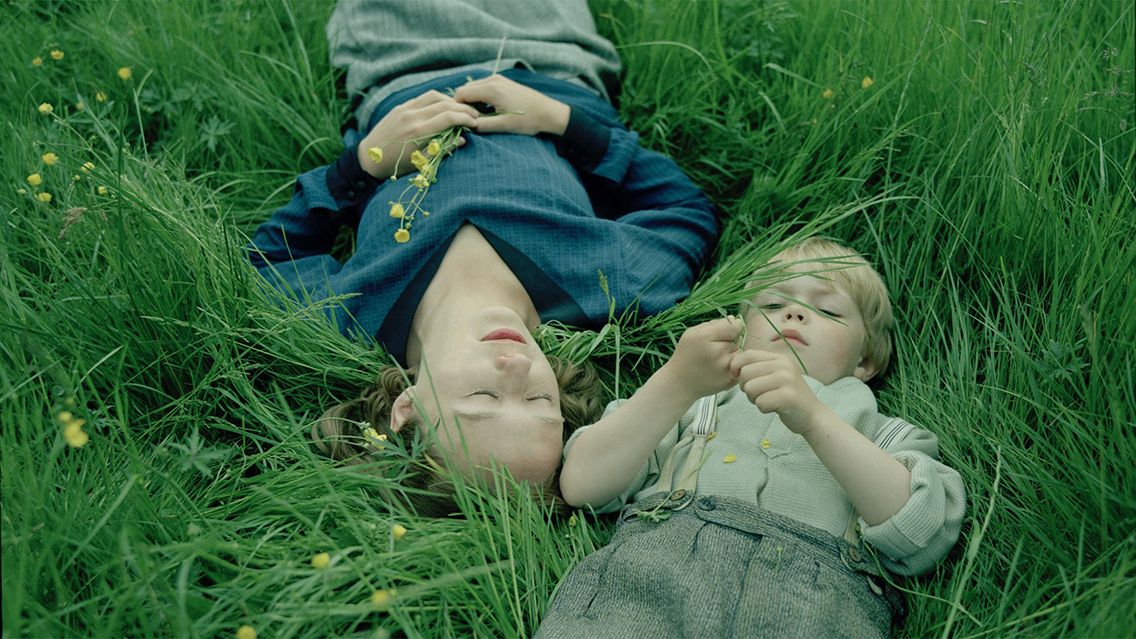 Courtesy of Music Box Films
"One day I saw in a newspaper a photo of Astrid in Denmark, holding a child [her son Lasse] by the hand, [which was promoting] the book Astrid Lindgren's Life in Images. In the book, there are many photos of her as a teenager and a young woman. She looks skinny, sometimes depressed, but also full of fire and spirit," says filmmaker Christensen, a lifelong fan of Lindgren and her stories, who cites this moment as her inspiration to make BECOMING ASTRID. "I knew nothing of that part of her life. I decided to dig into Astrid's past to know more about her and her child and read many of her books, over and over again. I understood how those formative years were decisive in her becoming a writer." 
Following its screenings at international festivals (garnering awards at the Chicago International Film Festival and the Scottsdale International Film Festival) and a continuing rollout to the nation's top theatrical markets, BECOMING ASTRID will be released on DVD and VOD (iTunes, Amazon Instant, Vudu and YouTube) for the first time on March 19, 2019 (prebook February 12, 2019). The DVD, which includes a featurette on the film's premiere at the 2018 Berlin International Film Festival among its bonus features, carries a suggested retail price of $29.95.
Led by rising star Alba August's remarkable performance, captured by Fischer's keen direction and Erik Molberg Hansen's dynamic, natural-light cinematography, BECOMING ASTRID  perfectly encapsulates the adventurous, proto-feminist formative years of the young woman who would later become one of the world's most honored writers.
More information on BECOMING ASTRID may be found on the MUSIC BOX FILMS website at https://www.musicboxfilms.com/film/becoming-astrid/.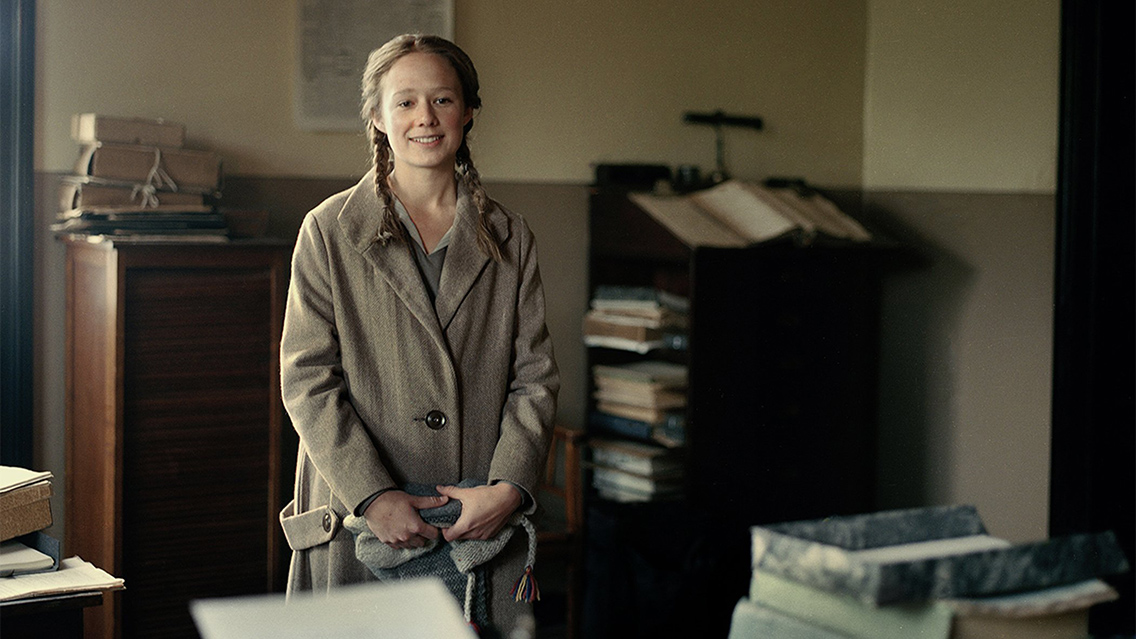 Courtesy of Music Box Films
Becoming Astrid
Music Box Films Home Entertainment 
VOD and DVD RELEASE DATE: March 19, 2019  
DVD PREBOOK DATE: February 12, 2019 
Director/co-screenwriter: Pernille Fischer Christensen 
Cast: Alba August, Trine Dyrholm, Maria Bonnevie, Björn Gustafsson, Magnus Krepper, Henrik Rafaelsen, Maria Fahl Vikander, Li Brådhe 
Sound Format: Dolby Digital 5.1 
Language: Swedish and Danish with English subtitles
Bonus Features* 
Berlinale Film Premiere featurette
Interviews with actress Alba August and director Pernille Fischer Christensen
*subject to changes