'Mulan' Bypasses Theaters for Streaming … At a Price
After many false starts and date changes, The Walt Disney Co. will release its live-action film "Mulan" online on Sept. 4 via its Disney+ service … with an added tariff of $29.95. Though billed as a premium video on demand title, Disney+ subscribers will be able to permanently view "Mulan" for as long as they keep their Disney+ service active. "Mulan" was originally scheduled for a theatrical release but has been pushed back several times due to the pandemic. No DVD/Blu-ray release date has been set.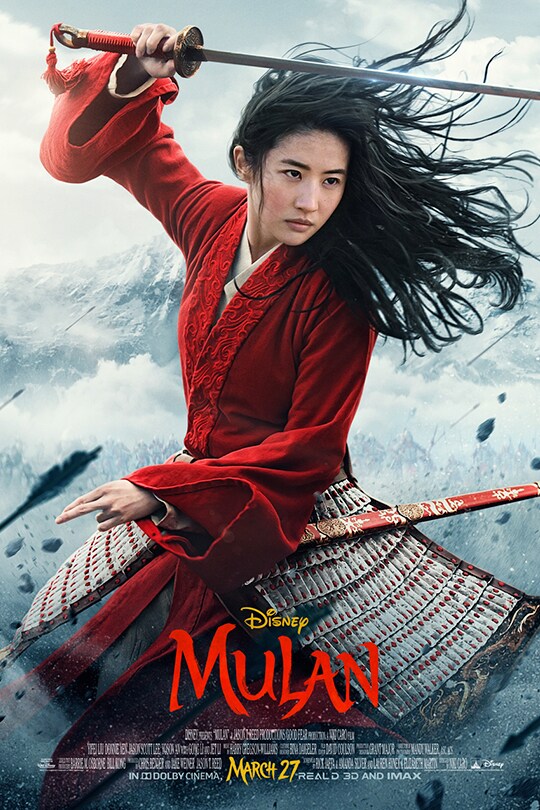 Mulan
Acclaimed filmmaker Niki Caro brings the epic tale of China's legendary warrior to life in Disney's "Mulan," in which a fearless young woman risks everything out of love for her family and her country to become one of the greatest warriors China has ever known. When the Emperor of China issues a decree that one man per family must serve in the Imperial Army to defend the country from Northern invaders, Hua Mulan, the eldest daughter of an honored warrior, steps in to take the place of her ailing father. Masquerading as a man, Hua Jun, she is tested every step of the way and must harness her inner-strength and embrace her true potential. It is an epic journey that will transform her into an honored warrior and earn her the respect of a grateful nation…and a proud father. Live-action version of Disney's 1998 animated hit.
Director:
Niki Caro
Cast:
Yifei Liu: Mulan
Donnie Yen: Commander Tung
Li Gong: Xianniang
Jet Li: Emperor
Jason Scott Lee: Böri Khan
Yoson An: Honghui
Tzi Ma: Zhou
Rosalind Chao: Li
Pei-Pei Cheng: Matchmaker
Xana Tang: Xiu
1h 55min
Action, Adventure, Drama