'Signature Move' Wrestles to Digital Feb. 9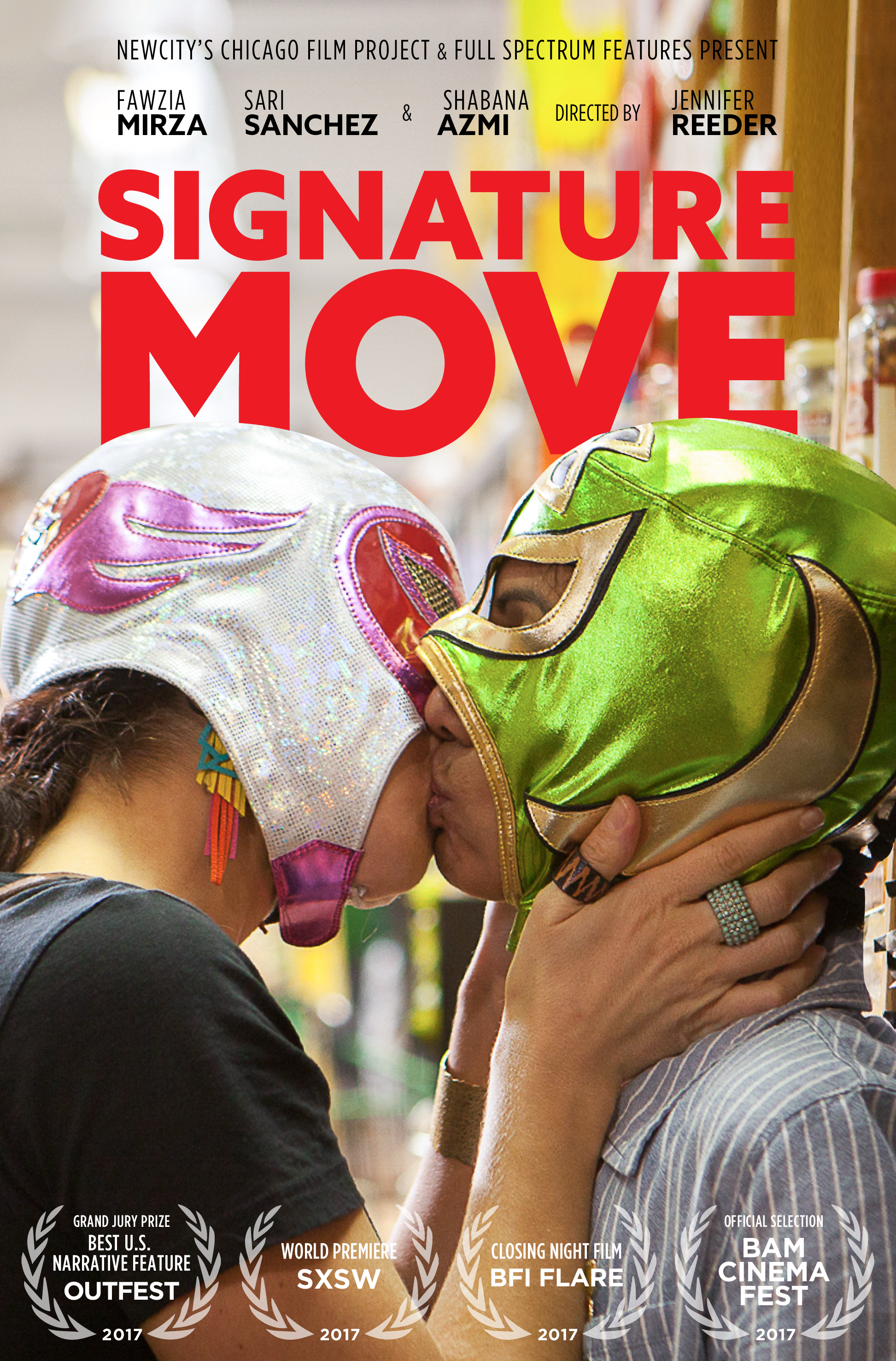 Signature Move
Directed by Jennifer Reeder

Written by Fawzia Mirza and Lisa Donato
Co-Executive Produced by Michael Shannon
A MULTICULTURAL COMEDY ABOUT LIFE, LOVE…
AND LADY WRESTLING OPENS DAY AND DATE FEB 9
Opens in Los Angeles at Laemmle Music Hall
Nationwide debut via VOD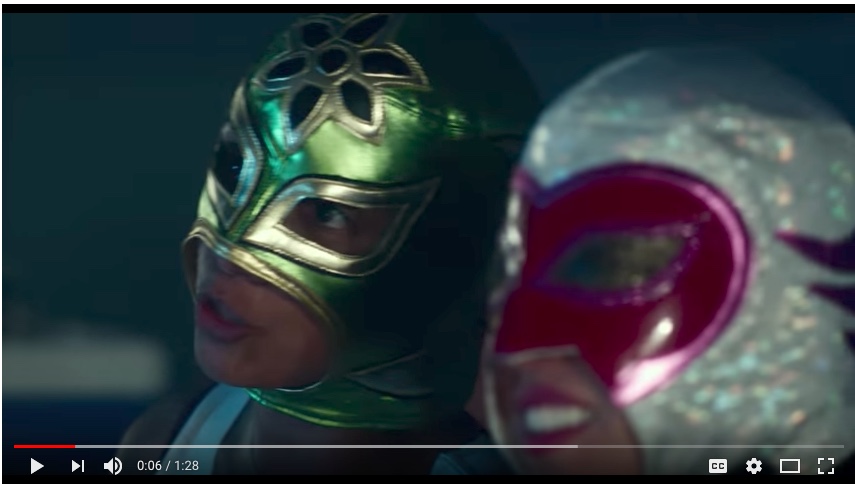 Official Trailer: https://youtu.be/aaJpgH9kmuw
Official Website: www.signaturemovemovie.com
One of the most-talked-about LGBTQ films of 2017, Signature Move is set for a limited theatrical run alongside a national debut beginning February 9, 2018. The critically acclaimed film is the feature debut by director Jennifer Reeder and is written by Fawzia Mirza and Lisa Donato. Signature Move premiered at the 2017 SXSW Film Festival followed by the L.A. Outfest where it took home the Grand Jury Award for Outstanding American Narrative Feature.
Currently holding a 100% rating at Rotten Tomatoes, Signature Move opened at Chicago's Music Box Theatre on September 29 and topped the national specialty title box office charts, ringing up an impressive $18,935 for the weekend from a single location. The film is set to open wide on VOD via iTunes, Amazon Instant, Google Play and Fandango Now.
Fawzia Mirza stars as Zaynab, a thirty-something American-Pakistani lawyer living with her recently widowed TV-obsessed mother (veteran Indian actress Shabana Azmi). While her mother spends her days looking for her daughter's future husband, Zaynab escapes those traditional expectations by training in Lucha-style wrestling and embarks on a relationship with Alma (Sari Sanchez), a free-spirited Mexican-American bookshop owner.
The film received numerous accolades during its international film festival run, including:  Audience Award for Best Feature at the Connecticut LGBT Film Festival; Audience Award for Best Women's Feature Film at the North Carolina Gay + Lesbian Film Festival; Best Comedy at the Q Cinema: Fort Worth LGBT International Film Festival;  Jury Award: Writer, Producer, Actor for Fawzia Mirza at Mosaic International South Asian Festival and the Best Director Award for Jennifer Reeder at FilmOut San Diego, just to name a few.
Jennifer Reeder's award-winning narratives are innovative and borrow from a range of forms including after-school specials, amateur music videos and magical realism. She has more than a decade of short films under her roster including Blood Below the Skin (2015) which premiered at the Berlin International Film Festival and A Million Miles Away (2014) which was celebrated at Sundance Film Festival.
SIGNATURE MOVE (2017)
Distributor: Newcity
Director: Jennifer Reeder
Screenwriters: Fawzia Mirza, Lisa Donato
Producers: Brian Hieggelke of Newcity; Fawzia Mirza; Eugene Sun Park of Full Spectrum Features
Cast: Fawzia Mirza, Shabana Azmi, Sari Sanchez, Audrey Francis, Charin Alvarez, Molly Brennan
Running Time: 80 minutes
Aspect Ratio: 1.85:1
Audio: 5.1 surround sound
Language: English w/additional subtitles
Additional Information/Assets: https://signaturemovemovie.com/