Digital Video Highlights – April 2020
During these uncertain times with many of us locked up in our homes, unable to visit with friends and family, movies can serve as the outlet that allows us to feel connected with the outside world. MVD Entertainment Group is proud to present a new collection of digital releases to keep us going until we can return to normal.
Available April 14: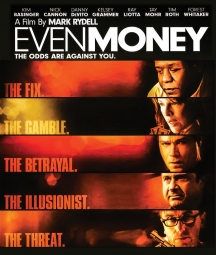 EVEN MONEY
Life is a gamble… How much are you willing to risk?
Gambling addiction bring the stories of three otherwise unconnected people together as it destroys each of their lives in this critically acclaimed drama from Academy Award nominated director Mark Rydell (On Golden Pond).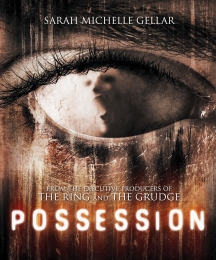 POSSESSION
From the producers of The Grudge and The Ring
A woman's life is thrown into chaos after a freak car accident sends her husband and brother-in-law into comas. Thrills arrive after the brother-in-law wakes up, thinking he's his brother.
HAVEN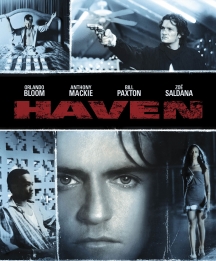 From the producers of Crash and Dallas Buyers Club. Corrupt Miami businessman Carl Ridley (Bill Paxton) flees to the Cayman Islands to escape prosecution, taking his resentful daughter (Agnes Bruckner) with him. Once there, he enlists the help of a shady investment banker in laundering his money, little realizing that his escape has set in motion a disastrous chain of events involving British native Shy (Orlando Bloom).
LYCANIMATOR
Release Your Beast
A group of friends break into an abandoned house for a weekend of partying only to discover a mad scientist in hiding … who just happens to need subjects to try out his new monster-making formula. When some of that serum turns one of the group into a hungry, murderous were-beast, all hell breaks loose and everyone is on the menu.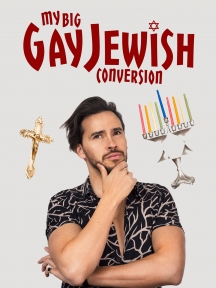 MY BIG GAY JEWISH CONVERSION
Is Israel really the best place in the world to be gay? Simon is on a quest to find out in this extraordinary film. Is Israel really the best place in the world to be gay' And is Judaism the one mainstream religion that accepts homosexuality' Meet Simon, a gay Catholic man from the West of Ireland on a quest to find out.
Available April 24:
MURDER IN THE FRONT ROW –
THE SAN FRANCISCO BAY AREA
THRASH METAL STORY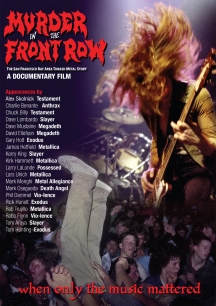 When Only The Music Mattered
In the early 1980's, a small group of dedicated Bay Area headbangers shunned the hard rock of MTV and Hollywood hairspray bands in favor of a more dangerous brand of metal that became known as thrash! Director Adam Dubin captures the rocking early days featuring interviews with Metallica, Megadeth, Slayer, Anthrax, Exodus, Testament, Death Angel, Possessed and many more! Narrated by Brian Posehn.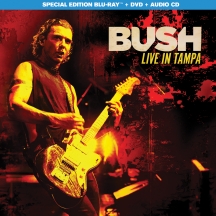 BUSH – LIVE IN TAMPA
From their critically acclaimed 2019 Altimate Tour
Performing to a sold out crowd of 10,000 die hard fans in Tampa, during their critically acclaimed 2019 Altimate Tour, BUSH Rocks Tampa like never before! This concert features the band's biggest hits including "Machinehead", "Glycerine", "Comedown", "Swallowed", "Everything Zen", and also features their newest hit song, "Bullet Holes" from the new Blockbuster John Wick 3 Movie Soundtrack !
Available April 28:
R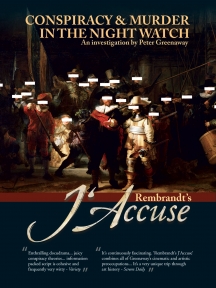 EMBRANDT'S J'ACCUSE
An engrossing documentary from director Peter Greenaway on Rembrandt's "Nightwatch." An 'essayistic' documentary in which director Peter Greenaway's fierce criticism of today's visual illiteracy is argued by means of a forensic search of Rembrandt's Nightwatch. Greenaway explains the background, the context, the conspiracy, the murder and the motives of all its thirty-four painted characters who have conspired to kill for their combined self-advantage.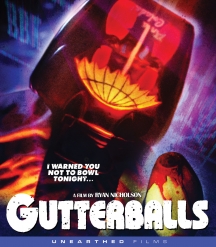 GUTTERBALLS
I warned you not to bowl tonight!
A bowling night will turn into a bloody death match for a team of teenagers, as a deranged serial killer is taking them down one by one.
RUDYARD KIPLING – A SECRET LIFE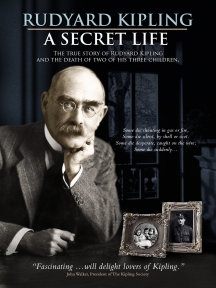 The true story of Rudyard Kipling and the deaths of two of his three children. Many people know of the death of Rudyard Kipling's son John – but few know of the earlier death of his much loved daughter Josephine. This film reveals the true story behind both of these deaths, creating an evocation of a man who had remarkable gifts – and had to bear great personal tragedy.